Is getting rid of meeting rooms a real trend? According to research by Leslie A. Perlow, Constance Noonan Hadley, and Eunice Eun published in the Harvard Business Review languorous meetings are an illness eating away at modern companies. The very worst meeting are time-consuming and frustrating—they can seem like a refined form of torture for the average office worker.
And it's not just the frequency and length of meetings that has come under fire. Conference room design and even the furniture have come under critical analysis in recent years.
Some companies reacted very enthusiastic about the idea that meetings are inefficient and waste time. In fact, a trend even emerged to in which employees were forbidden to meet and, if they did, they would have to stay longer at work to compensate the company for the 'lost' time from their work day.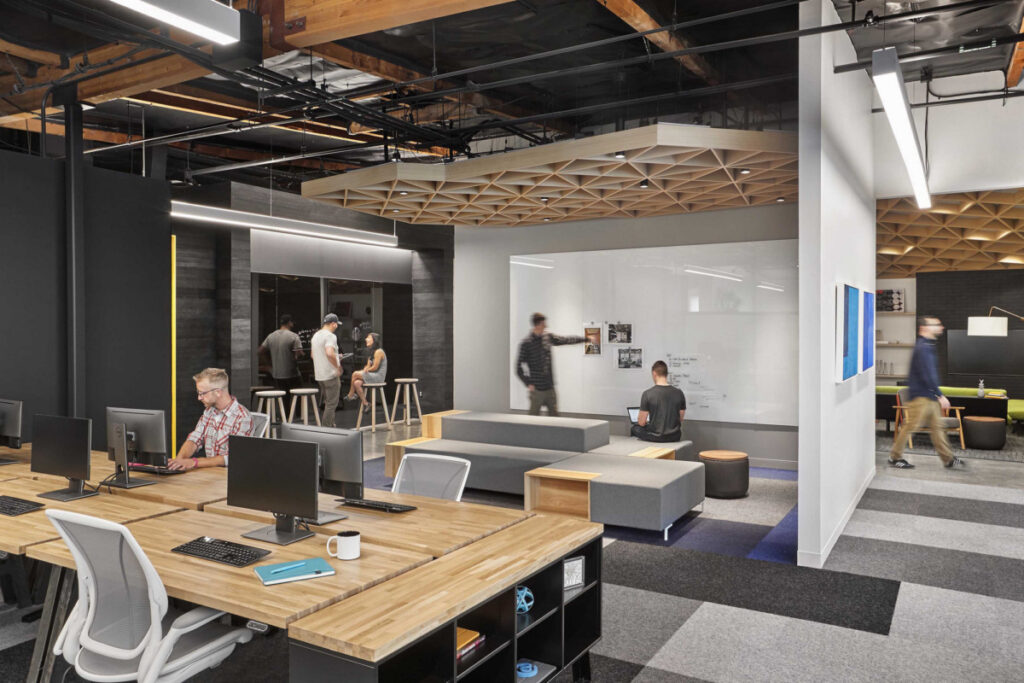 Another sign that meetings could become a thing of the past is the way in which offices are now designed and used. The workspace of the future has very little open space and numerous closed areas for remote collaboration through a variety of technologies—the so-called phone booth meeting room.
This trend of getting rid of meeting rooms is also a reaction to the prevalence of people working from home. Offices are simply less crowded when many of the workplace are dialing in to calls, and meetings take place at the desk rather than with a projector screen. Some experts even predict that all employees will be working remotely in the not-so-distant future, but it seems like a sad situation as much of our effectiveness, experience, and engagement comes from other people, and it is much easier to collaborate when we know each other and can meet in person. But all is not lost…
Space of the new generation
Thanks to Millenials and Gen Z on the labor market, companies are beginning to think more about how they utilize their space. "Big shifts are happening in the meetings business thanks to the influence from younger generations and the evolution of technology." says Danielle LeBreck, Lead Destinations Content Strategist at Meetings Today.
This younger generation has different motivations; they expect that companies will create a healthy and supporting workspace that can adapt to their needs and help them to execute their tasks faster.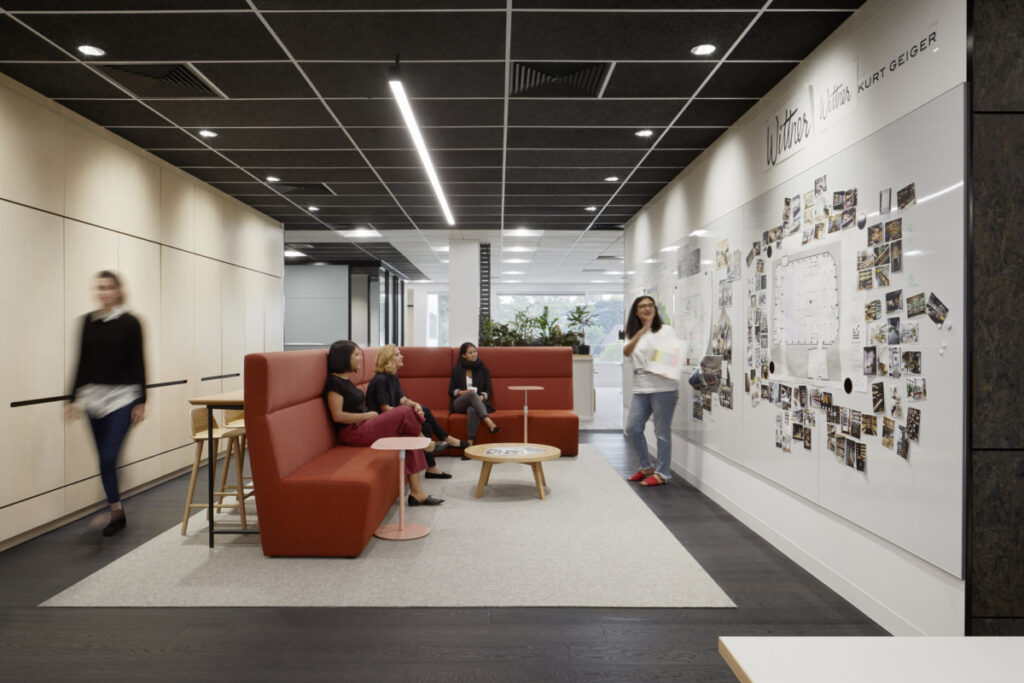 While traditional meetings may not be a great part of the Millennial mindset, younger workers do often thrive in collaborate environments and expect to work with others. So, while companies may not be looking at old-school meeting rooms, they do need to consider if employees prefer to collaborate in small groups or rather meet in bigger teams. How many groups are meeting at one time and how long those meetings take? Do these collaboration areas need to be designed differently, with relaxation zones or creative equipment? And how can this be created without disturbing the work of others around the office?
The right balance of large meeting rooms, phone booths, collaboration areas, and common workspaces is essential for any business. It influences the rhythm of the working day and taps into the heartbeat of the company. Getting it wrong can also have consequences. If you provide too many meeting rooms, it wastes space that could be used as a working space or relaxation zone. On the other hand, if the space dedicated to meetings is underestimated, or not well equipped, it brings frustration and delay into the working day, decision taking and can negatively impact company culture.
Equipment is also a key factor. How do you make the space as smart as possible? Modern space management solutions have identified that the younger generation is already dictating how meeting spaces work. Rather than using standard company equipment (with all the clumsy cabling and configuration), they embrace the BYOD ethos and use their private devices to present, share content, and introduce concepts in meetings. They also adopt portable devices for booking room systems and the management of office space.
Do meetings have a future or we would be getting rid of meeting rooms?
Most important activity, debate or decision-making process in a company requires a few stakeholders to have their say. Remote working is a wonderful trend, but it will always lack something fundamentally human in comparison to face to face communication.
The meeting rooms may get smaller but other spaces will be redefined as the way we think about meetings changes toward collaborate work. Technology will also help us to adapt spaces to our needs. A space may be an auditorium for sharing knowledge with a large team at one time, and then become a space for a one-to-one recruitment conversation with a candidate.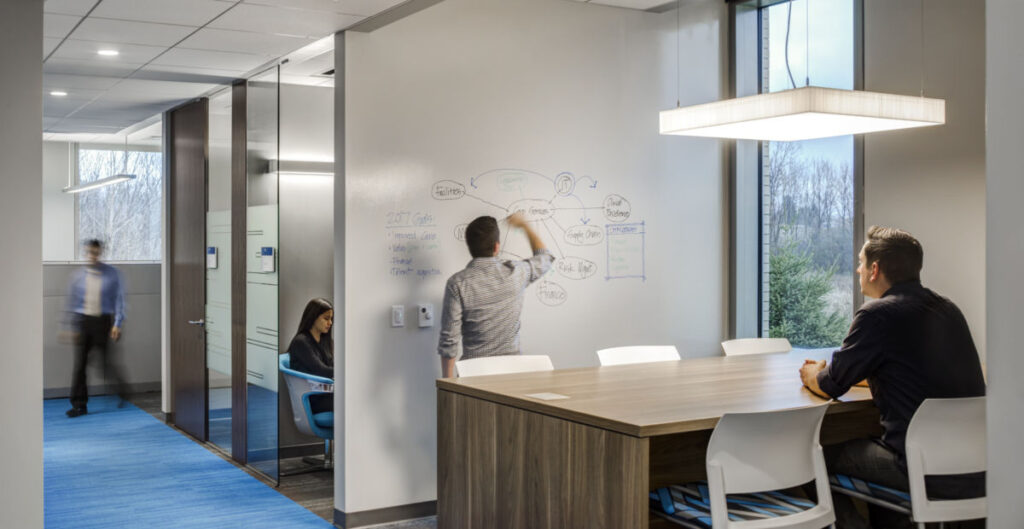 We should also consider the type of spaces that need booking in future. Until now it has just been meeting rooms, but the offices of the future may require workers to book time in the phone booth for meetings, or even on the couch where they are planning to call a client. Innovation walls where teams can sketch ideas on a large canvas are also a sought after area of the workspace and one that teams may need to book. Companies need to stop thinking about meeting rooms and begin thinking about how all shared spaces and resources can be managed for the benefit of the company and its employees.
At Bookado we understand how important it is to ensure that the modern workplace interacts with its users—and helps them to achieve their goals faster. Resources should be easy to locate and reserve, even while employees are on the go. Better booking culture also has the side benefit that it is better for the environment and makes sure that waste and operational costs are reduced to a minimum.
Check how Bookado could help your organization to solve some of the problems related to meeting room and other resources reservations.