Smart management
of your office space
A complete space-booking system for your workspace
Integrated with your calendar & always up to date
Office space. Optimized.
Featuring AR markers for safe, fast, and smart bookings
Stick, scan, and swipe room booking.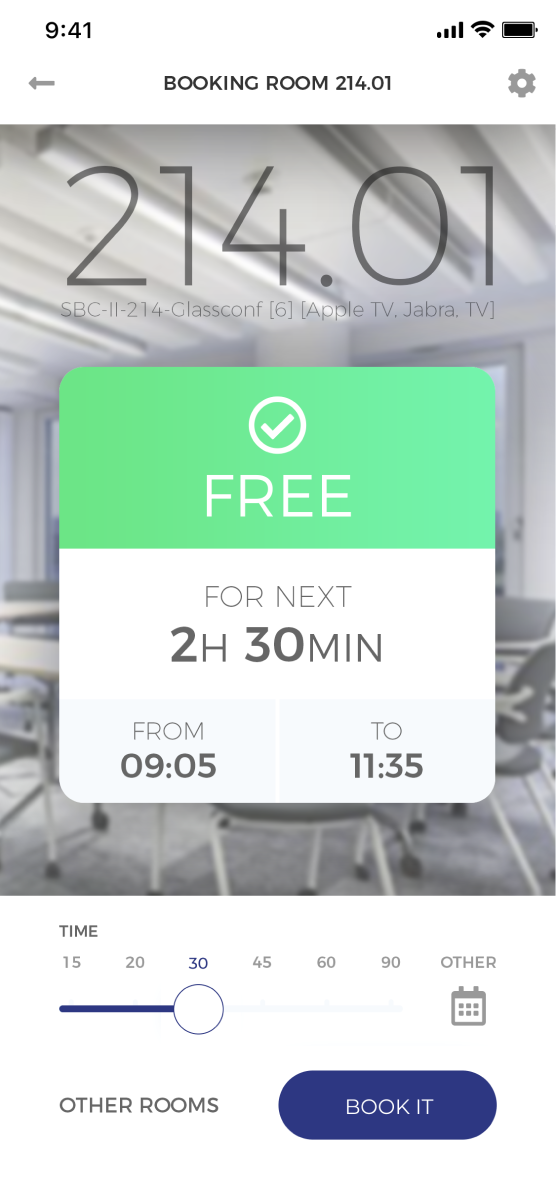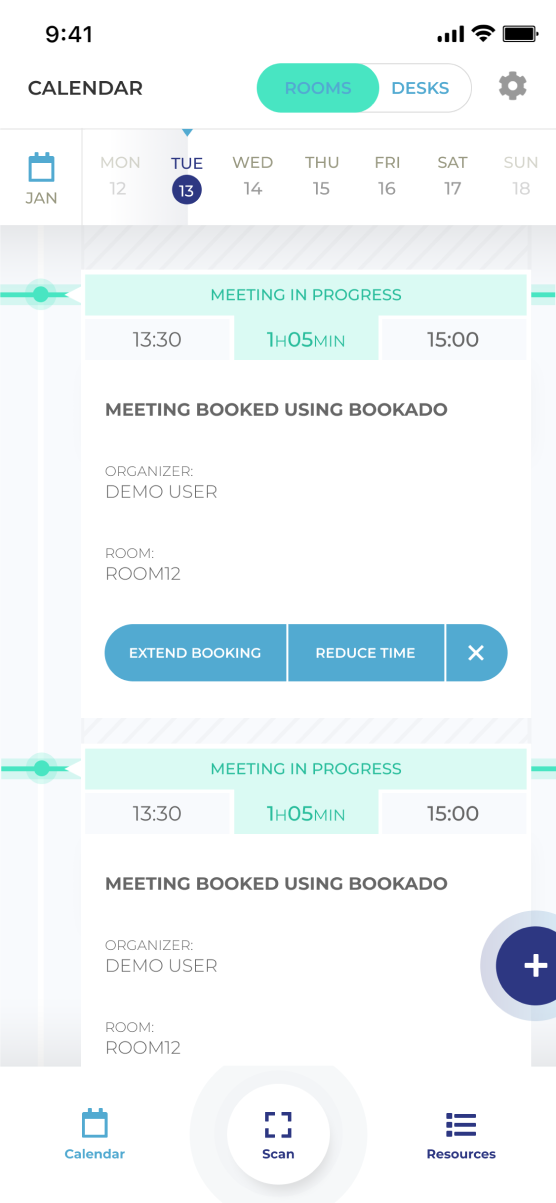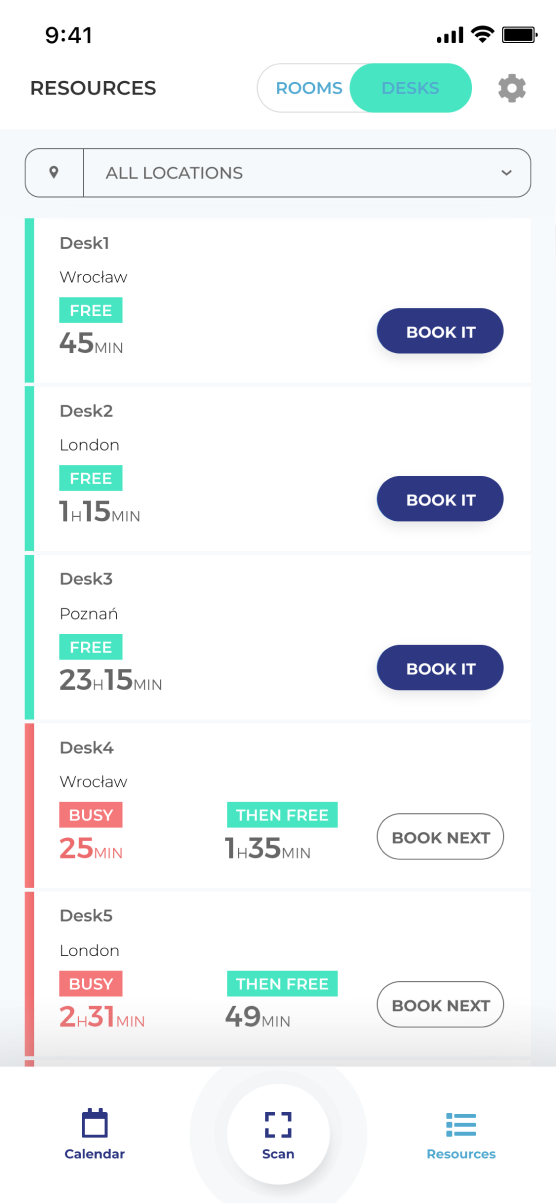 Smart office starts with technology focused on people
Bookado is a smart and simple mobile app. A powerful augmented
tool to optimize your in-office processes.
Fast and easy bookings for your office
All you need to book a desk or conference
room with Bookado is your phone. You can
make bookings by scanning QR codes by
phone or choose locations from the list.
Easy installation
Bookado is implemented without any hardware — no tablets or touchscreens. You can use it from the moment it gets integrated with your enterprise Microsoft Office 365 or Google Calendar.
Integrated with your company calendar
Bookado connects directly to your Google G-Suite or O365 Calendar resources so there
is no need for any data migration. Each
booking made via the application is added straight to the company calendar.
Touch-free AR technology
Bookado works directly from employees' mobile devices. Each can scan the AR marker with a smartphone camera and check room availability in a safe, touch-free way.
Benefits
The smart office is about comfort, technology that helps people, and more effective work.
Bookado responds to these needs and innovative AR technology creates a safe, touch-free office environment.
For Users
It's quick. Employees don't waste time searching for rooms.
It's portable. Bookado is always there on your employee's mobile device.
It's compatible. It works with the company calendar, Office 365, and Google Suite.
It's comprehensive. It allows easy set up, extension, and cancellation of reservations.
For Company
Bookado optimize time-consuming and repetitive processes.
It encourages digitalization in your company and creates a smart office environment.
Releasing unused rooms – allows for more efficient use of company assets.
By eliminating the need to use tablets and touch screens it is safe an adequate with hygiene standards.
Benefits of using Bookado
Smart office is about comfort, about technology that helps people
and about more effective work. Bookado responds to all these needs
and innovative AR technology helps to create safe touch-free office environment.
Flexible office arrangement possibilities
AR markers can be printed on paper, foil or stickers and easily moved according to changes in the arrangement of your office.
Lower your carbon footprint
No hardware means no equipment cost, and no electricity usage, but also less waste when electronic goods reach the end of their utility. All this leads to reducing your company carbon footprint!
Improve your company culture
Releasing the room when it is no longer needed means others who can then make use of the freed up space. Bookado makes it easier for people to do the right thing in the workplace.
Features
Explore the features of the application and see how it can help you manage your office
Smartly manage your office assets.
Easily find available desks and rooms.
Confirm meetings, extend them and shorten them as needed.
Adapt the office space to new safety standards.
Easy start
Bookado is a globally-available SaaS product. We offer our solution in a pay-as-you-go model so customers aren't bound to a subscription. Pay only for the rooms you use each month in the app and sign on or off at any time.
Get a free one-month trial of Bookado
SaaS solution
Fast deployment without software
Use from day one
Pay only for the number of used rooms/ desks
SaaS solution
Fast deployment without software
Use from day one
Pay only for the number of used rooms/ desks