Bookado for Teams
Book rooms and desk in your organization
from within Microsoft Teams
Get Bookado for fast
and easy bookings in Teams
Microsoft Teams has become a leader in business collaboration applications. In addition to standard communication options, it offers much more, becoming the team management center!
Bookado integration for Microsoft Teams extends the application's capabilities with the option of easy and quick booking of conference rooms and desks through the Teams application. It means you never waste time on room booking again. You will be able to see the rooms at your disposal and book them in a single click.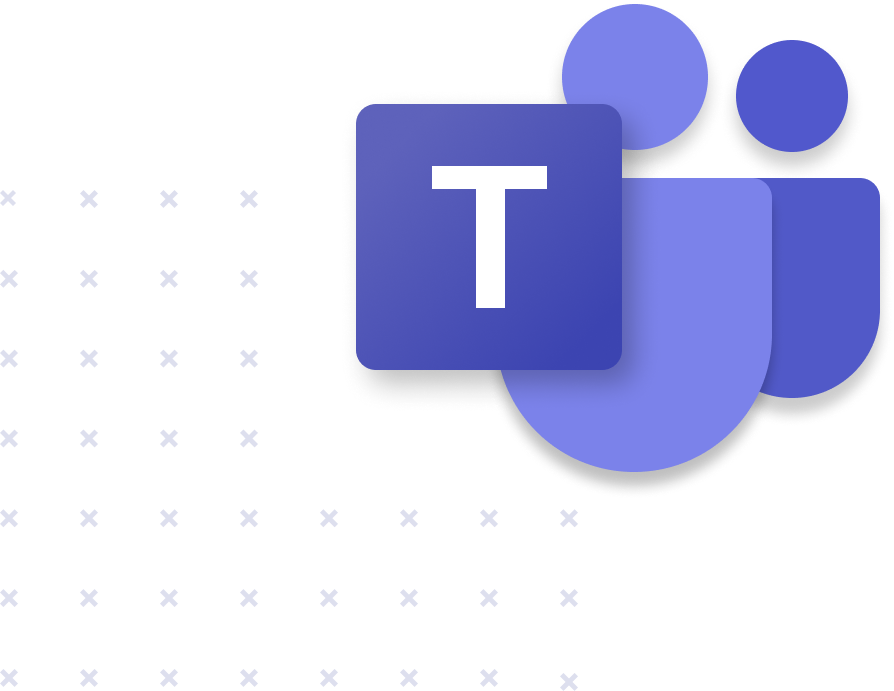 The main functionalities of Bookado for Teams
Bookado connects directly to your organization's calendar resources to help you quickly find
available meeting space. All this information is pictured in the Bookado extension as a clear, intuitive
color-coded interface that shows you which rooms and desk are available at a glance.
Easily check room availability
A color-coded interface shows you all available resources in seconds, and lets you book free rooms ad hoc or in advance.
Room filtering
Choose rooms by location, capacity, name, or even the equipment they have for users, such as screens and conferencing.
Improve your booking culture
Bookado is designed to make it easy to free up rooms for others and do the right thing.
Book resources in advance
When offices limit on-site workers, Bookado lets you book a desk in advance and shows when all places are booked for any given day.
Bookado benefits
What will you gain using Bookado?
Advanced filtering
You can search for space to match exact requirements such as preferred location and capacity.
Clear interface and resource view
Clearly see company resources and their availability in real-time in your MS Teams.
Personal safety assistant
Manage your desk and rooms keeping social distance and managing office capacity.
No more wasting time
Stop wasting time searching for a room and focus on more important tasks.
Make your office a smart office
Create a smarter and more efficient office space
Enhanced safety with desk bookings
Desk booking is a perfect solution to help adhere to the rules of social distancing. Pre-booking desks:
Helps to limit bookable desks to adequately distance seated employees.
Allows employees to easily see if they could work on-site or should stay home.
Helps to arrange preparation and sanitizing booked and used desks.
Introduces employees to new work arrangements.
Allows the tracking of employees in case of detected infection.
Add Bookado to your Microsoft Teams
How do I add Bookado to my Microsoft Teams app?
If your team uses Microsoft Teams, you can easily download Bookado from Office Store
See how easy it is to introduce smart bookings in your team.
Bookado Subscription
Get in touch with us and open
your Bookado subscription
Install Bookado for Teams
Click and see our user manual
Bookado in Microsoft AppSource
See more information on Microsoft AppSource