Bookado was invited to take part in the NextLevel startup initiative organized by PwC Germany. We had the honor of being among only 14 companies selected to attend HR Innovation Day from 500 submitted entries across Europe.
In the future, HR departments will face numerous challenges: how to find and retain the best specialists, how to preserve human values in the world of automation, and, finally, how to support employees in adapting their competences to the rapidly changing needs of companies. In order to meet these challenges head on, PwC invited startups which have created tools to support the development of work culture to join PwC Germany NextLevel initiative.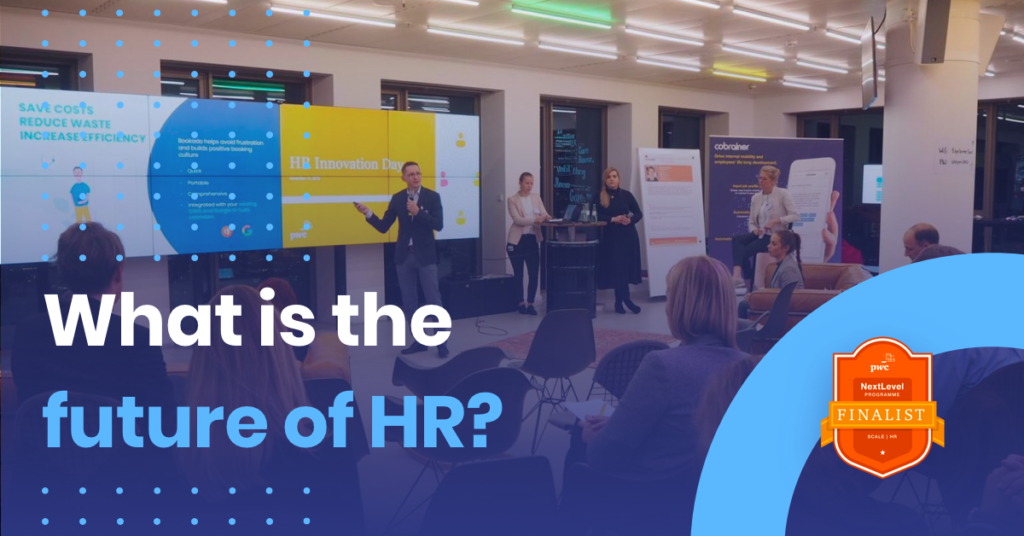 During our 8-week participation in the program, we attended masterclasses organized by PwC experts who discussed the organization of modern companies and the challenges related to properly setting up teams, as well as speaking about sales, marketing, finance, and taxes.
The experienced startup experts from PwC also helped us improve and present our pitch deck to make it convincing for both investors and clients. The HR Innovation Day & Executive Evening at the end of the initiative was a great opportunity to introduce Bookado to representatives of several German companies which are looking to adopt innovate technology solutions.
"Startups offer innovation and are looking for market access. Corporates, on the other hand, offer market access but are looking for more innovation. At PwC, we are building the bridge and bringing both together" – Florian Nöll, head of Digital Ecosystems & Director of NextLevel at PwC
We were excited by the chance to present Bookado but were also inspired by the 13 other startups and the technology they have created to support employers and HR managers. We had the chance to exchange our knowledge and experience and were impressed by all of the technology we saw, but here are a few that really astonished us: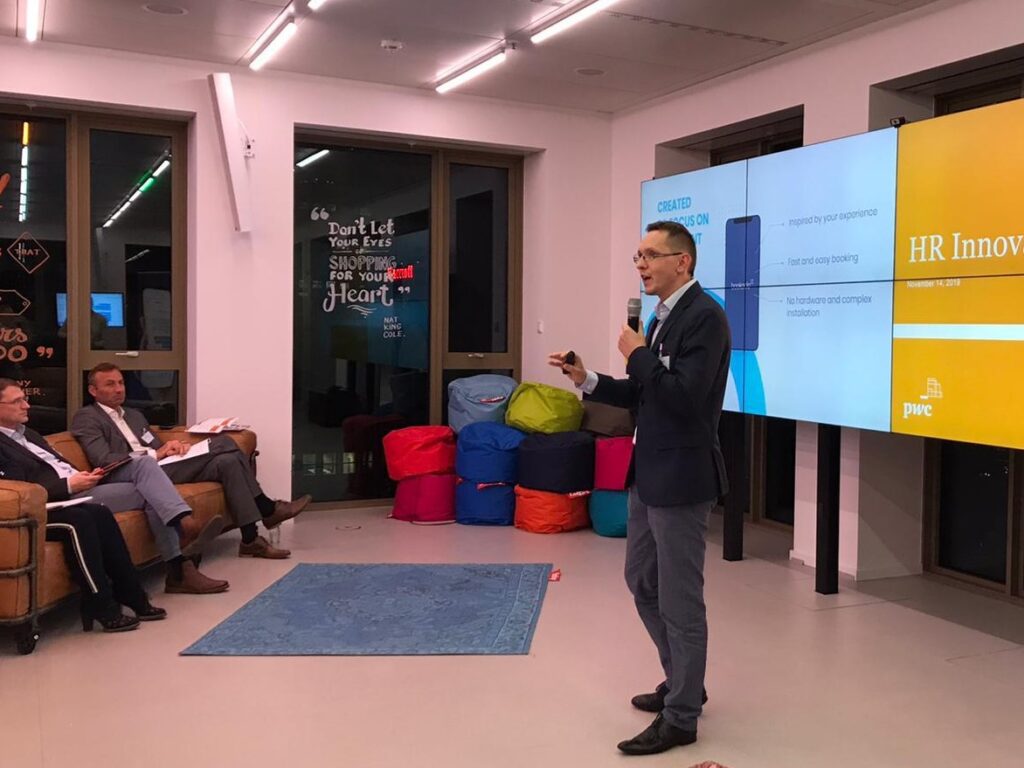 The Neurolytics application uses facial analysis to help recruiters pre-select motivated candidates who best fit the company culture. Belen Hein and Felix Hermsen, co-founders of Neurolytics, are bringing a new, innovative approach to the HR recruitment processes by helping companies to reduce the risk of incompatible recruits, and even giving unsuccessful candidates feedback on if the work environment is right for them. It's the kind of technology that benefits both sides of the recruitment process and bring better results.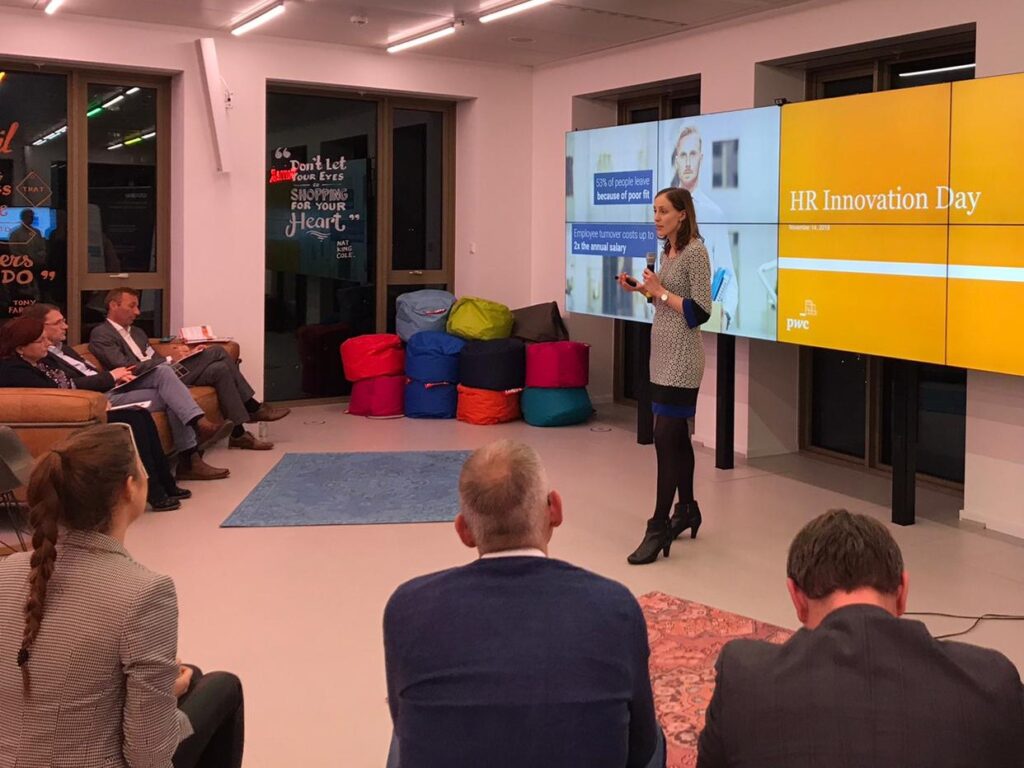 Cobrainer Talent is an intelligent internal mobility tool that helps match tasks to the best-skilled candidate or employee within an organization. Hanns Aberhold, Managing Director at Cobrainer, told us how their innovative solution supports businesses by helping them better understand and utilize the skills distributed within their organization – a situation that becomes more complex as individual skill sets change over time. Cobrainer provides a tool that allows companies to truly make the most of their resources.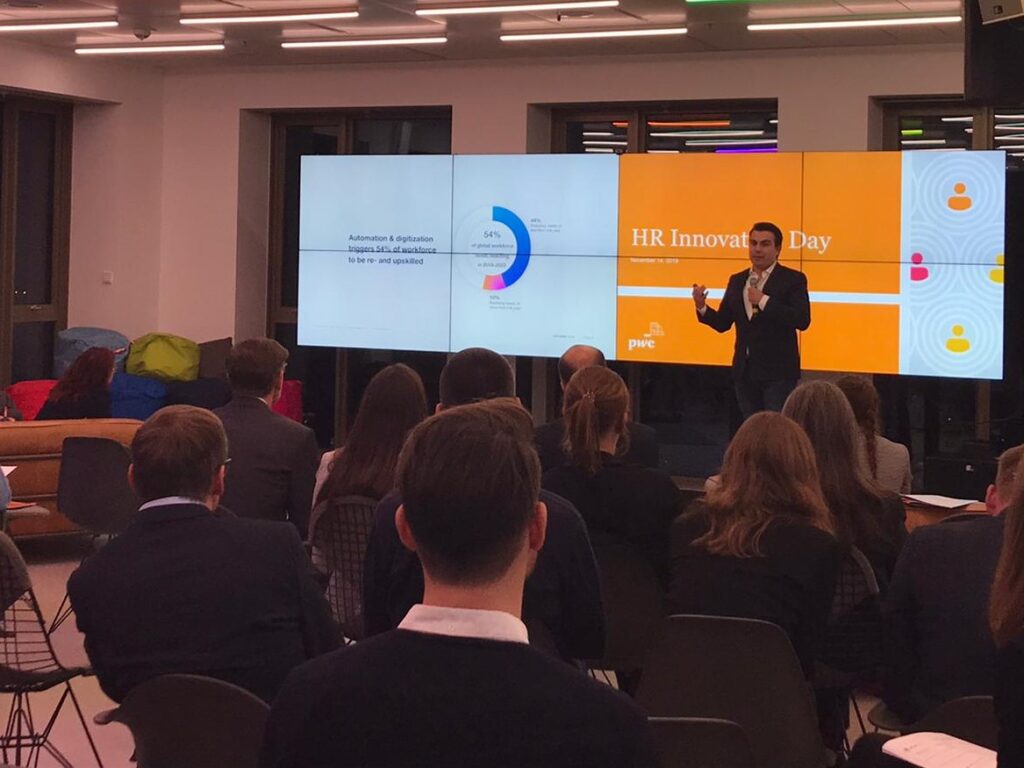 Circula is an application for effortless travel expense management. Collecting and reporting travel expenses consumes a great deal of time for both employees and finance departments. Nikolai Skatchkov, co-founder and CEO of Circula, showed us how Circula makes it easy.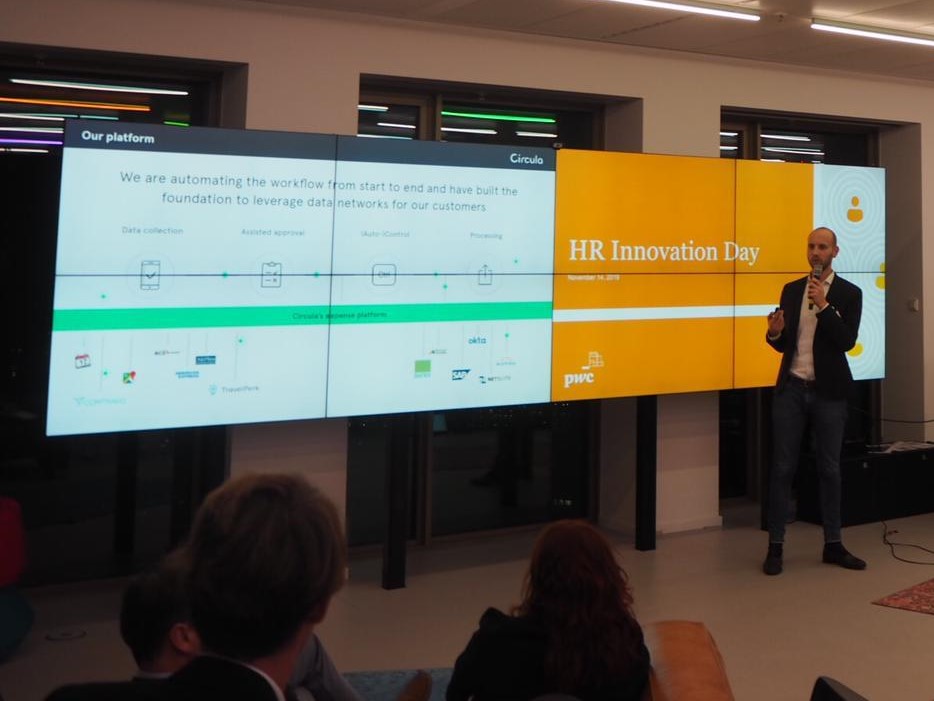 Shleep offers a new perspective on productivity. Sleep may not seem like the most relevant factor to employers but Joeran Albers, co-founder of Shleep, gave a humorous and eye-opening talk about how lack of sleep can induce similar behavior to being drunk. Shleep was therefore designed to train employees to get better rest and, as a result, allow companies to reap the benefits… and we will definitely be paying more attention to the efficiency of our sleep after his presentation!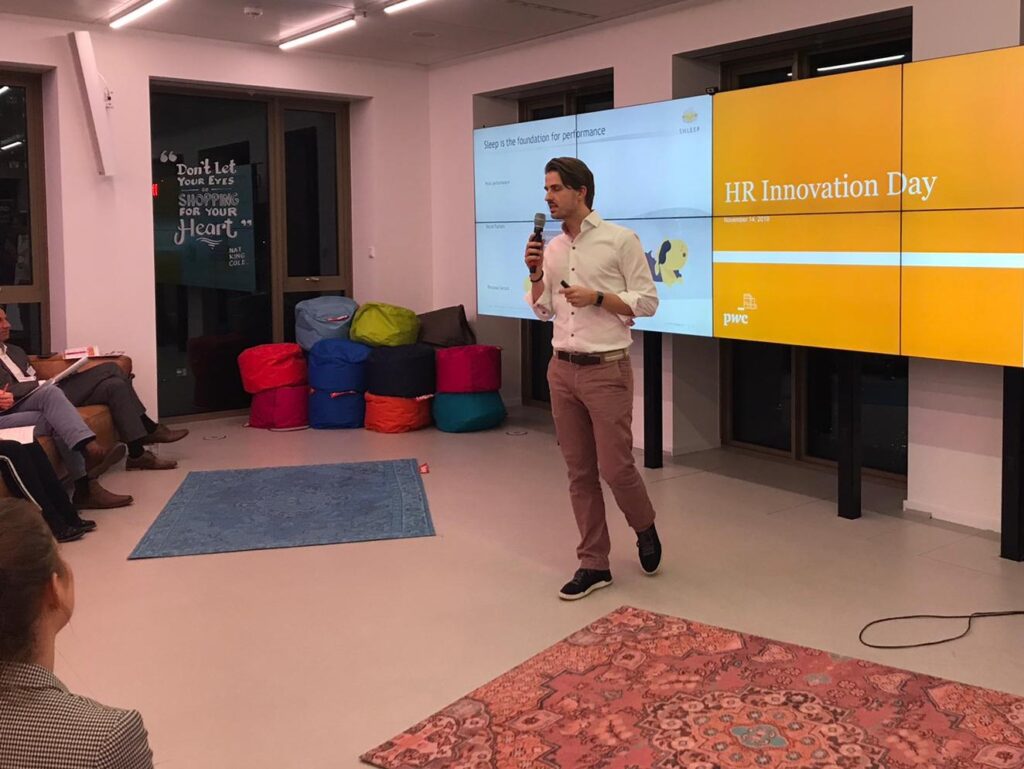 Here are all the other PwC HR Scale program startups who attended the 8-week initiative:
HCMDeck, Developed, engaged and delighted employees
CleverMatch, Digitalize your recruiting process
Hokify, Post a job offer and easily find employees
CoachHub, Transform your managers into highly effective, inspiring leaders
Belonio, Your HR tool for all employee benefits
Nui, Your everyday care companion
Expertlead Hire the best freelancers
Culturizer, Visualize, discuss and develop better corporate culture
FibriCheck, Your heart's health at your fingertips
We had fun, they inspired us, and we are keeping our fingers crossed for their success!