As the days go by, we can observe the gradual defrosting of societies and economies. The restrictions are being loosened but a return to some kind of normality will not mean a return to pre-pandemic convenience. Therefore, to get back to everyday life it is necessary to take special security measures. It is here that modern technology comes to help safely welcome employees in a post-pandemic office and Bookado is introducing a new feature that allows booking desks.
In recent months, many companies around the world have undergone a great remote work test. Something that once was an additional perk or a nod to employees' work-life balance, has now become the norm. In fact, it turned out that it works quite well.
Some companies, like Twitter, have already announced that their employees can stay in their home offices as long as they want, even if the epidemic stops.
However, there are also employees who would like to return to the offices. For these people, employers must develop special, secure solutions, primarily in the arrangement of office spaces.
Social distancing, or 'workplace distancing', is the first way to protect workers. This means fewer people in a given space and greater dispersion of employees in the office. However, because it is impossible for most companies to rapidly increase the amount of space they have, it is necessary to have a flexible approach and wise arrangement of the space that we have.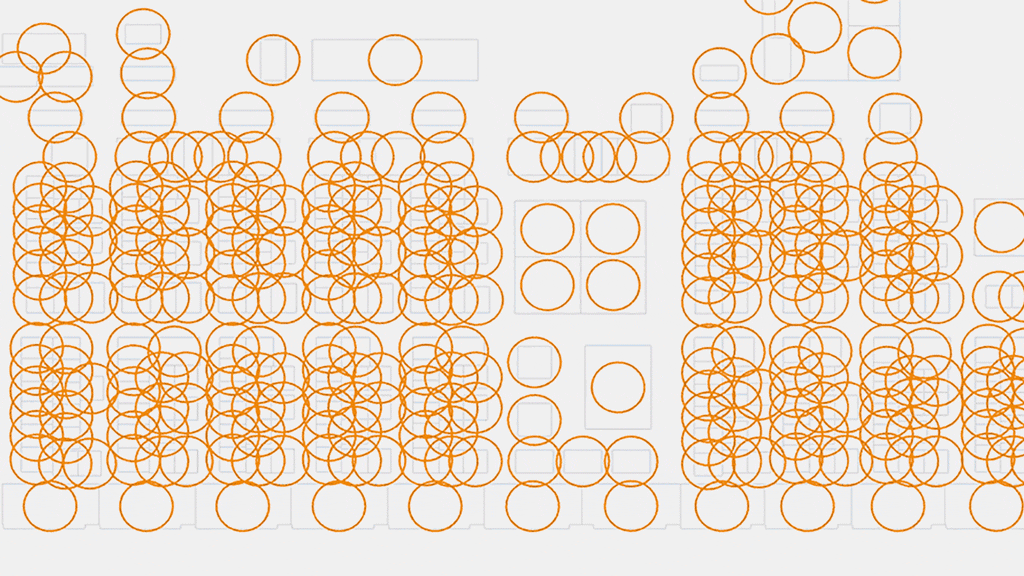 According to Gensler, offices would have to change their topology and say goodbye to assigned seats. But how can you introduce such a drastically different system in your office?
Booking desks – economical and easy solution
At Bookado, we meet the need for quick office re-arrangement at a low cost. Listening to the needs of our clients, we have introduced the option of booking desks in the office space.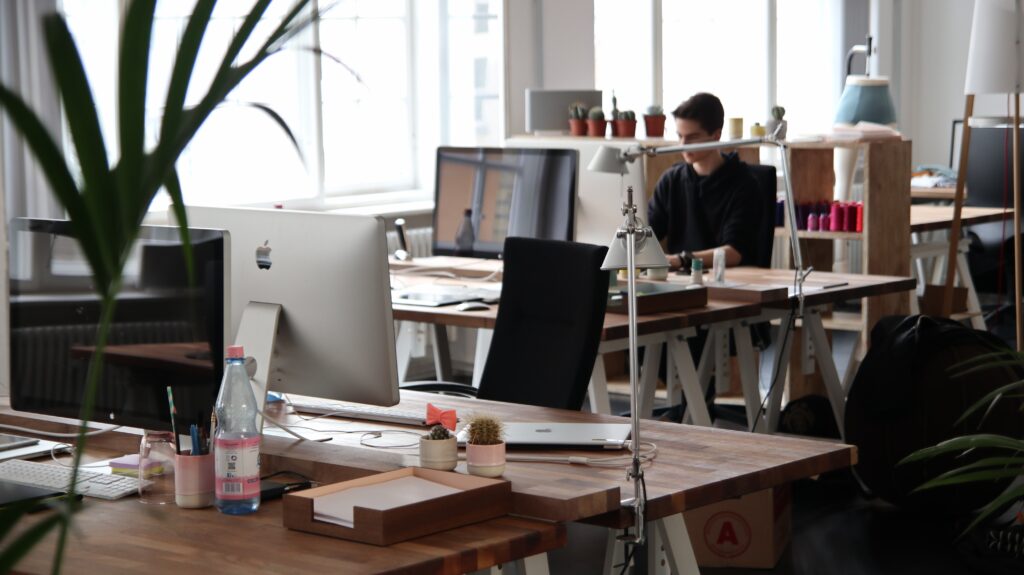 Employees who want to return to the office can view the company's resources in their Bookado app and see how many desks are available on a given day.
For example, a company has 50 workstations in the office but can only safely admit 25 employees per day. We use stickers to number 25 desks in accordance with the principle of safe distancing, then make this information available in Bookado. Employees get a pool of 25 desks and can reserve them for given days depending on their needs. When all spaces are booked, the other employees will know that they have to stay at home that day.
What do you need to quickly adapt your office to the new reality?
Contact us – you can try our application during a free 30-day trial period. We will help you create a list of available desks in your office and show how employees can easily and quickly book them from home.
You can implement Bookado within a few hours and have the solution right away.